Let's be perfect honest, the Tokyo Olympics have been pretty disappointing for Singapore's athletes. After winning our first ever gold medal five years ago in Rio De Janeiro, the closest we came to getting a sniff of a medal came from Ms. Yu Mengyu, who reached the semi-finals but lost and then failed to get the bronze.
I guess you could say that there was bound to be a certain level of disappointment, particularly after the euphoria of winning our gold medal at the Rio games in 2016. If you take sports as a metaphor for life, you'll understand that athletes have their good days and their bad days. The "best-in-the-world," can falter on the world stage. Take the top three best male tennis players in the world, namely Roger Federer, Rafale Nadal and Novak Djokovic as examples. These men have won 20-grand slams each and chances are they'll beat most of the guys that come up against them. However, as the Tokyo Olympics have shown, even Mr. Djokovic, who is currently the best player of the three, can lose to relative unknowns.
Any nation can produce a "world star." However, not every nation can produce world stars consistently. The consistence is more often than not a question of the country that has the best available infrastructure to develop talent. In the old days, the Olympics was about who had the best system to consistently produce top class athletes as much as it was about the actual athletes. It was either the capitalist system of the USA or the state sponsored system of the USSR, which to a certain extent has been replaced by China.
Consistent success is also about management. New Zealand's formidable All Black Rugby Union team is exceedingly well managed. The All Blacks have a 75 percent winning record against all major rivals and that is despite the fact that New Zealand only has a population of three over million. Manchester United used to dominate everything in the English Premier League when it had one good manager (Sir Alex Ferguson) and promptly slid down the ranks when he was succeeded by less competent managers.
At their very best, sports allow us to express our competitive energies into something peaceful. Nations can fight it out on a sports field rather than on the battlefield like the example of India-Pakistan cricket matches or England-Germany football matches (The English like to remind the Germans that they won both World Wars and the Germans point out that they've won four world cups to England's one).
Unfortunately, just as sports has the ability to bring out the best in human nature, it also has the ability to bring out the worst in us. England's football fans, for example, have the ability to behave in a way that negates any success that England's football team may have on the pitch. Sports administrators have a talent for corruption, as has been seen in the ugly side of how host nations for big sporting events like the Olympics and FIFA World Cup are decided.
Politicians, are unfortunately, part of the sporting scene and have been known to be part of the worst aspects of sports and our politicians had a pretty disappointing Olympics in the same way that our athletes did.
Take Mr. Edwin Tong, our Minister for Community, Culture and Youth as an example. Mr. Tong came out to give some encouragement to our athletes. Told people not to get nasty in their criticism and even told all of us to give our former gold medal winner, Mr. Joseph Schooling, some space after failing to defend his crown.
He should have left it at that. However, Mr. Tong had to talk about "athletes do have a responsibility to be accountable" and went as far as to mention that "Of course, when they perform badly, I think they have to stand up for it and they have to explain." The full report of Mr. Tong's remarks can be seen at: [LINK]
While Mr. Tong may not be wrong to talk about accountability, he was using the wrong people as examples.
Say what you like about our athletes but they are operating in a ruthless environment. For all the talk about "friendly" competition, our Olympians are competing against the best in the world instead of the best in Singapore or even the best in ASEAN.
The reality for our Olympic athletes is that every TV camera on the planet is focused on them. They perform for a global audience and every nitty-gritty detail of their performance is up for scrutiny. Each and everyone of our Olympic athletes has been held up to the most rigorous of standards. Sure, I'm not saying that all athletes are clean and honest. I'm old enough to remember how Canadian Sprinter Ben Johnson (who was once the fastest man ever) was disgraced in front of the world.
Mr. Tong's message, should instead, have been aimed at another group – his fellow politicians. Politicians have certain luxuries that athletes don't have. The measurements that politicians have to live up to, for example, are less stringent.
Do politicians have to face the "best-in-the-world?" The answer is never. Politicians argue that theirs is a "local" profession and only those who have the "local loyalties" can compete in politics. We all know that Joseph Schooling is a world-class swimmer because he beat Michael Phelps, who is considered to be the "Greatest-Ever." Who does Lee Hsien Loong compete against to prove he is a world-class Prime Minister? Our first Prime Minister, Lee Kuan Yew, used to justify everything he did by the fact that he was "elected." What he forgot to mention was that he was consistently fighting against an opposition that he had amputated and used every trick in the book to cripple. The results of a Singapore election are forgone, the opposition only fights to be opposition. The same cannot be said for a swimming or running race.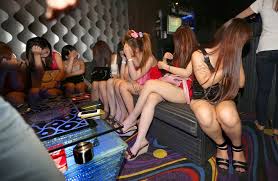 Are the world's cameras focused on the performance of politicians? Did our politicians invite the cameras to show us how they were making the decision to bail out dormitory operators and to allow KTV lounges to "pivot" towards being food and beverage outlets?
The accounting standards of athletes is pretty obvious. When you do badly, your "fans" will show their obvious displeasure. Think of the Brazilian soccer team that was humiliated by Germany in the 2014 World Cup that was held in Brazil. Not only were they humiliated by having seven goals against them (could have been more, the Germans agreed at half time not to score too many more as a face-saving measure), they were booed off the pitch by 78,838 people in the Maracanã Stadium. Highlights from that match can be seen at: [LINK]
When our Covid-19 cases started to spike up again, did anyone boo the politicians? Sure, there were plenty of grumbles on the net but that was pretty much it. In fact, the Magically Unconflicted writer and enforcer of laws proceeded to dress down people who expected him to do his job.
What does a nation lose when there is a disappointment on the pitch? Perhaps national pride is hurt. But other than that, there's no actual damage to the country. It's not so when it comes to politicians who screw up. So, why is it such that we're holding our athletes to higher standards than our politicians? Mr. Tong should spend less time asking our athletes to be accountable and more time trying to ensure that we have a culture where politicians are held to the same high standards as athletes.
Tang Li
*Although I've been based mainly in Singapore for nearly two decades, I've had the privilege of being able meet people who have crossed borders and cultures. I've befriended ministers and ambassadors and worked on projects involving a former head of state. Yet, at the same time, I've had the privilege of befriending migrant labourers and former convicts. All of them have a story to tell. All of them add to the fabric of life. I hope to express the stories that inspire us to create life as it should be.
15 Responses to "In an open field"
Leave a Reply
Scroll Down For More Interesting Stuff