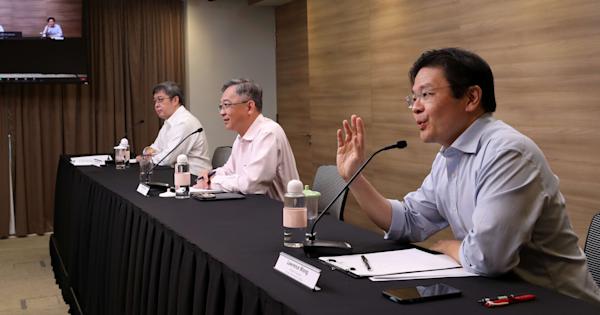 I refer to the article "Healthcare protocols will change as S'pore shifts to living with Covid-19: Ong Ye Kung" (Straits Times, 6 Aug 2021).
In this connection, during the General Elections last year, voters were asked to give the PAP a strong mandate to execute its plans to overcome the Covid-19 crisis. After a seeming conclusion to another roller coaster ride, what can we say about the performance of the PAP and the '4G' task force?
Shockingly, the actions of the '4G' taskforce may, arguably, imply that they themselves may not have full confidence in their long term plans. Recall that, back in Jun, the ministers announced their strategy to live with COVID-19 as an endemic with vaccination as a key pillar to support a new normal.
Barely a month later, it was revealed that their lapses in enforcing the KTVs led to ever-changing rules which are a cause of frustration for the public and F&B operators. In the span of a week, the dine-in size was cut from 8 to 5 to 2 before there was an entire reversion to a 'no dine in' rule.
One friend in the F&B business lamented to me that:
these clowns don't understand our pain and keep changing the rules. Their lack of leadership is seen in half-past-six measures and failure to provide certainty to businesses!
With cases on the rise, there were so many complaints about lapses in the quarantine process that they had to issue a public apology "MOH apologises for delays, lapses in Covid-19 quarantine process" (Straits Times, 2 Aug 2021).
Should we be happy now that we are seemingly opening up?
What is shocking about the new rule is that work pass holders and dependents from higher-risk places can enter S'pore from 10 Aug onwards if they are fully vaccinated. Has the MOH considered that fake vaccine cards are widely available in some higher risk countries Furthermore, in the past, we have also seen the testing defence fail.
Moreover, why the seemingly puzzling thing is that people with Sinovac will now be included in the "fully vaccinated" pool of people, but it is still not offered as an option in the national vaccination programme?
The WHO has concluded that Sinovac is 100% effective in preventing serious illnesses and deaths? One of the reasons why the elderly age group has such a low vaccination rate is that they do not trust mRNA technology – would including Sinovac as a recognised vaccine then increase the rate?
To sum it up, it appears we have an indecisive '4G' taskforce who have shown themselves to be weak in planning and poor in operational execution.
And this also begets the question – why are the older Ministers so quiet, when they were the ones who asked for a strong mandate, consistently over the years?
Leong Sze Hian
14 Responses to "The '4G' taskforce have shown themselves to be indecisive, weak in planning, and having poor operational execution skills"
Leave a Reply
Scroll Down For More Interesting Stuff