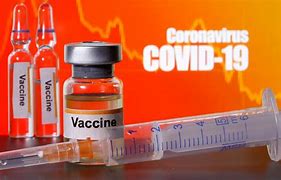 I welcome the pap government's decision to recognise all the WHO approved vaccines including China's Sinovac vaccine.
About 2 month ago, the MTF told Singaporeans that the reason given for not recognising China's Sinovac vaccine was because certain datas and informations requested by our Health Science Authority (HSA) made to China were not satisfactorily forthcoming and hence, Sinovac vaccine would not be recognised by the Singapore authorities.
So, why the complete change of heart in such a short span of time?
So far, all those vaccines that are so called approved by WHO only qualify under 'Emergency Use Listing'. None has gained formal approval for use.
I repeat, so far, none of those C19 vaccines have gotten formal approval from WHO for use. In simple calling a spade a spade language, they are all experimental vaccines only. (Please read this paragraph again).
I would like to ask HSA some questions.
1) From the time when Sinovac vaccine was publicly not recognised by our MTF until their recent recognition, has there been any material changes or alterations made to the vaccine? If yes, what are the changes?
2) Has China provided enough and satisfactory requested datas and informations that makes HSA changes its position and recognises Sinovac vaccine now? If yes, what are they?
3) What exactly prompted our HSA and the MTF to change their mind about recognising the Sinovac vaccine? Is the decision motivated by our opening up to facilitate travels and interactions between different peoples and countries?
I ask my questions as a concerned citizen and I hope that HSA and/or the MTF could address them satisfactorily in the interest of the public instead of ignoring them. People are naturally concerned and people deserve to be treated better.
Think.
Simon Lim
44 Responses to "Recognising all the WHO approved vaccines"
Leave a Reply
Scroll Down For More Interesting Stuff