The table below shows the percentage of the population that is fully vaccinated and the deaths during the past week per million of population.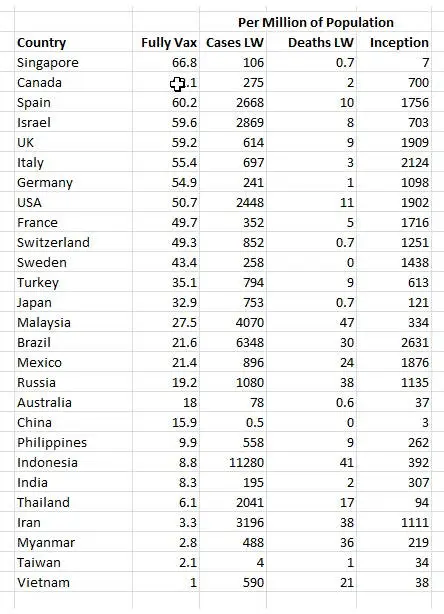 The countries with more than 40% fully vaccinated have a death rate below 11 per million during the past 7 days.
Some of these countries have infection rate above 1,000 per million of population during the past 7 days, but their death rates remain low – Spain (2,668), Israel (2,869) and USA (2,448).
This suggest that the high vaccination rate makes the virus less harmful.
Several countries with a vaccination rate below 40% show death rates above 30 per million, including Malaysia (47), Russia (38), Indonesia (41), Iran (38), Myanmar (36).
Tan Kin Lian
15 Responses to "Vaccination rate and recent deaths"
Leave a Reply
Scroll Down For More Interesting Stuff