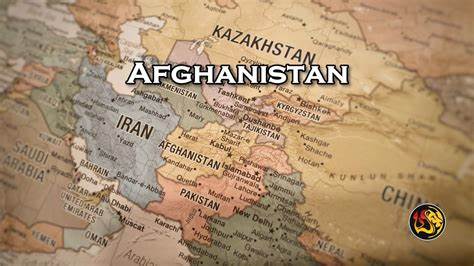 The reason why US and NATO effort failed in Afghanistan, is overwhelming support among Afghan (and Pakistani) people for Taliban ideology and interpretation of Islam. Even most Afghan allies of US/NATO army are not any exception. America needs to rein-in their defense industry, their so-called foreign policy experts and defense think-tanks. Quite simply, most of the time understand next to nothing of the real world. US can definitely be a force for good in the world but its militarization over the past 60 years and especially over the last 20 years has done nothing – nothing at all – for its' reputation as a competent, well-meaning nation. Vietnam, Iraq, Libya, Afghanistan, and so on. Iraq was an unmitigated disaster – you'd be hard pushed to say or find anything good to say about the invasion and the loss of ethical ballast that went with the invasion and occupation. Afghanistan too. The bullying of Iran is not working and the support for the Saudi led genocide in Yemen has been utterly disgraceful.
If shaggy warriors, in scooters, and on donkeys, with sandals, armed with Kalashnikovs and RPG7s manage to defeat the masters of the world with their satellites, cruise missiles, drones, F18 and barracks with self-service and air conditioning, does it not mean that maybe, just maybe they have something more that cannot be bought? Years of chaos, civil war, and utter destruction likely led many Afghans to tolerate draconian rule by the Taliban in 1996 in return for some stability and an end to the fighting. In contrast, today's Kabul has enjoyed 20 years of relative stability and prosperity. Afghans enjoy their cell phones, women play important roles in the economy, and there are lucrative business opportunities for the Taliban that did not exist in 1996. Many/most Muslim women also support that, barring when it affects them as in specific issues but broadly support that ideology. They now claim to desire a free press and end women oppression within the boundaries of Muslim law and tradition … this is not the Taliban that harbored Bin Laden's al Qaeda in 2001.
Can this be a true generational transformation of a modern Taliban? I doubt this language of moderation lasts long – but from what I'm hearing I am hanging on to a weak fabric of optimism that perhaps there will be change for the better Afghanistan. Taliban takeover will encourage Islamic fundamentalism and Islamic extremists worldwide. A major source of money for Taliban is hefty donations from Gulf countries and many Muslims from across the world including western world (despite of strict international financial regulations.) It'll, in turn, inflame religious extremism among other religious groups, many of whom are now having political connections in the USA, Myanmar, Sri Lanka, India, France, Germany, Indonesia, Australia/NZ, etc.
[READ]
The balance of power dynamics have been changing for a while now & a major inflexion point has likely been reached far removed from those that existed 20 years ago. New threats have evolved with China assuming the role of the regional hegemony flexing it's arms about trying to scare it's neighbors. Pakistan, while being apparently joined at the hips with China has also been the Taliban's originator including safehouse provider. Indeed Osama bin Laden was taken not from Afghanistan but from inside Pakistan, a stone throw away from a Pakistan army establishment. Pakistan was taking US money for fighting the Bush's war on terror" while cultivating their own "dogs of war" in the form of the Taliban. However present day Taliban 20 years later have long discarded their milk teeth & may surprise Pakistan by sidelining them & trying to chart their own destiny as a designated "Emirate".
The triangular relationship between the Taliban, Pakistan & China will present interesting dynamics given China's repression of the Uyghur Muslims in Xinjiang & China's interests in furthering it's regional interests through the Belt & Road initiative.
Sjorne Shen
10 Responses to "Shaggy Warriors, In Scooters, and On Donkeys"
Leave a Reply
Scroll Down For More Interesting Stuff