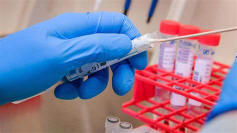 My friend made this comment – We should stop all testing and just focus on the people who reported sick. We are doing so many test daily to catch people with covid but they are well. This frightens people unnecessarily.
I agree with my friend. There is no point worrying about people who are infected but not sick. When they recover, they actually get better immunity.
If we focus on the sick people and treat them, most will recover. A small percentage will need to be treated in hospital, and they will also recover.
The number that becomes very sick, i.e. need oxygen or ICU care, will remain small.
We only need to panic when the very sick becomes big. This is not likely to happen.
All the testing and restriction measures are largely wasteful. They do not really deal with the problem.
We already have over 80% vaccinated. Why are we still behaving like earlier, when there was no vaccine?
Tan Kin Lian
13 Responses to "Stop testing for Covid-19"
Leave a Reply
Scroll Down For More Interesting Stuff