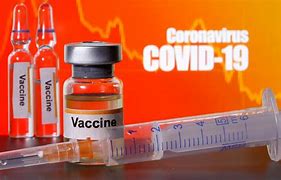 A friend sent the following questions to me:
1. How long do we expect this 3rd shot to last before we have to go for a 4th shot, and perhaps a 5th shot?
2. It seems that the government is pushing mRNA recipients to go for booster shots. What about non-mRNA patients?
3. Is it to correct shortcomings in 1st 2 jabs, or to specifically address the Delta variant?
4. Should the government support mixing and matching of vaccines? I know of some people who have taken mRNA vaccines with no side effects, but would like to consider Sinovac/Sinopharm as the booster shot. Their reason is to balance modern and traditional technologies.
5. Ho Ching in a recent FB post mentioned that a mRNA booster shot will revive the waning efficacy rate back to 95%. Is this scientifically proven?
6. Some have commented that in the early days of Covid, the vaccination rate was low and the caseload was low. Now with a high vaccination rate we are having higher case loads. What gives? Could the vaccines be the problem instead of being the solution?
7. If we do not believe FDA, CDC and WHO, then who can we believe?
8. People are tired. Govt should provide answers and spell out its long term vaccination or treatment plan before many will sign up for the booster shots. Many believed in the govt and took the mRNA shots, only to be urged to register for the booster shot now. Ppl will register only if they are satisfied with all the answers. Tks.
Here is my reply:
Q1 to Q5. I do not have the answer to these questions. Frankly, I think we should leave it to the experts. We do not need to be "too clever" and make our own judgment, which is likely to be wrong.
For myself, I will go for the booster shot when it is made available. If the G (and their experts) say that another booster shot is needed in a few months time, I will say OK.
Q6. I believe that the case loads jumped because the delta variant is more transmissible. I find it strange that it has killed more people in other countries, but not in Singapore. I think it could be due to a more healthy population and a high vaccination rate in SG. But frankly, I am not sure.
Q7. Generally, I believe in the FDA, CDC and WHO. In some cases, their decisions are biased in favor of their corporate donors, but in most other cases, their decisions are reliable.
Q8. I think that the people are unreasonable. They want firm answers from the G when there is still much uncertainty.
When the G made their decision in the light of changes to the virus, these people want to challenge and doubt the G, and they still expect the G to give clear answers.
The problem is these "clever people". Why create such a big issue on the need to get a booster shot?
Hehehe.
Tan Kin Lian
37 Responses to "Vaccines and booster shots"
Leave a Reply
Scroll Down For More Interesting Stuff