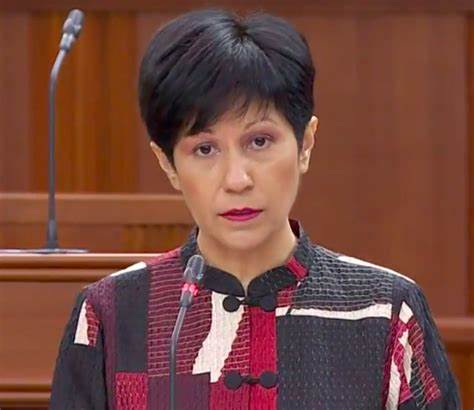 I refer to Indranee Rajah's parliamentary statement that it is 'unrealistic' to expect zero lapses on the use of public funds given the scale and complexity of government operations.
I disagree with her.
I want to start by complimenting and applauding the Auditor General Office (AGO) for doing an outstanding, without fear or favour job annually for scrutinising and uncovering financial wastages, lapses, questionable expenses and behaviours etc in the public sector. The AGO ought to be beefed up to enable it to continue doing its good work in our country's interest.
Almost all wastages and lapses exposed by the AGO involved public funds, ie, our collective hard earned money. Nobody in his/her right frame of mind is asking for zero lapses like what Indranee Rajah alluded to and acted so defensively in Parliament. (Please read the sentence again).
The crux of the AGO's report is on Recurring Lapses and I repeat, recurring lapses especially at the People's Association, MOE, MOF, MINDEF and ACRA etc.
I accept that government operations is huge and complex and that lapses are bound to happen whether it is due to human or process factors but to defend and justify recurring or repeated lapses year after year and to defend and justify sub-standard performances is simply unacceptable.
What is even more insulting and disgraceful is that she and her ministerial colleagues know very well how to pay themselves the world's highest political salaries, salaries that come much from the ordinary people but when their performances fell short and when exposed, she was fast and eloquent at defending their sub-par performance instead of assuring Singaporeans that recurring lapses will see steady decreases going forward.
I ask why haven't I heard Indranee Rajah also said that their fat political salaries that they collect so punctually from Singaporeans is unrealistic?
In conclusion, I want to be absolutely clear about this commentary. I am not asking for zero lapses, rather, a recurring lowering of public sector performance standards, repeated lapses that resulted in the loss of our public funds, public trust and confidence and the minister's defence and justification of her government's sub-par performances that simply cannot be acceptable. Period.
If going by the late MM's standard of 'Everything works, whether it is water, electricity…. and if I am not satisfied and I often was not, the chief goes', then easily half of lhl's cabinet would have bitten the dust by now.
Think.
Simon Lim
23 Responses to "It is 'unrealistic' to expect zero lapses on the use of public funds"
Leave a Reply
Scroll Down For More Interesting Stuff