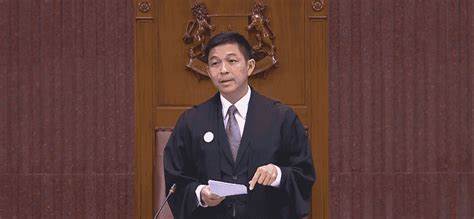 I have read many online comments by Singaporeans who expressed unhappiness with the way Tan Chuan-Jin handled the CECA debate in Parliament on Tuesday. Many felt that he took on a partisan role and sided with his PAP colleagues in the debate.
The role of Speaker is one of the most important in a Parliamentary democracy. He must remain above the fray and be totally impartial. We should also remember that in the ridiculous Presidential system we have, the Speaker is one of the exceptions who is entitled to run for President,even though he may not have run a company valued at $500 million or more,which is an important qualification to be President.
We have seen how Speakers in other Parliamentary democracies such as the UK and Australia have berated Prime Ministers and other Ministers for not answering questions from Opposition members and for transgressing Parliamentary decorum, such as using unparliamentary language. Likewise they have taken Opposition members to task when they have fallen short of parliamentary standards.
In the UK, a Speaker when elected by his fellow MPs to the role, severs all ties with his or her political party, so as to Ensure total impartiality. When elections come and he or she has to run for re-election to Parliament, they do not run under the banner of any political party. Instead, they are described on the ballot paper as "Speaker running for re-election."
It is not right, in the Singapore context, when Tan Chuan-Jin as Speaker can be a CEC member of the PAP. How can the appearance of impartiality even be upheld when the Speaker of Parliament is actually part of the body which controls the ruling party?
A future non-PAP government must carry out serious reforms to improve our parliamentary democracy.
Lim Tean
35 Responses to "The Role Of The Speaker Of Parliament"
Leave a Reply
Scroll Down For More Interesting Stuff