I saw this picture circulating online this morning. I do not know the authenticity of it but it looks genuinely enough to me.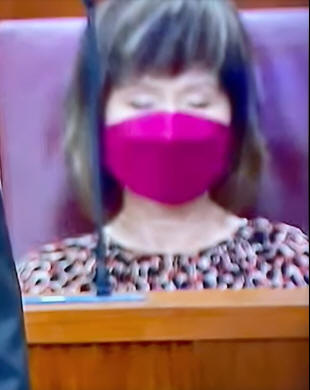 Since the beginning of 2019, security guards found sleeping, drunk or behave badly during duty etc face stiffer punishments. Many of our security guards are our senior citizens and they work long hours. I ask since we have low tolerance of them sleeping on the job, shouldn't we as citizens totally reject also those MPs who are paid very respectable allowances by us by any standards to represent us in Parliament if they so brazenly and blatantly sleep in full view of camera when parliamentary sessions are ongoing?
I am not a new citizen. I am old enough to know and remember those no nonsense and outstanding pap days under the premiership of the late Minister Mentor. I know what I am talking about when I say that the calibre, quality and performance standards of the current pap politicians pale much when compare to the old guards.
I will be blunt. If the picture is real, I will feel very disappointed, very disgraceful and very angry as a Singaporean and I am sure that I am not alone.
The current pap under that useless son is a big part for the reason of our constant regression be it cost of living, public housing prices, employment opportunities, depressed wages, widening income gaps, retirement inadequacies, suicide numbers, screwed up C19 task force and so many others…
Think.
Simon Lim
28 Responses to "Napping in Parliament"
Leave a Reply
Scroll Down For More Interesting Stuff