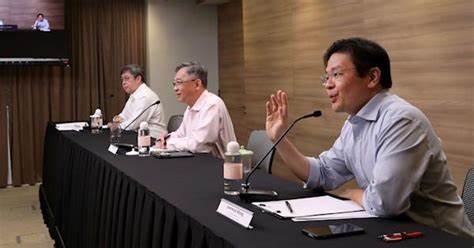 (CNA; 17 Sep) "Unvaccinated 72-year-old woman dies of COVID-19 complications; 906 new local cases in Singapore"
It states that "There were 837 patients warded in hospital, most of whom were well and under observation, said MOH".
Also, of these, 77 cases of serious illness required oxygen supplementation and 12 were in critical condition in the intensive care unit (ICU)".
Comment:
Since the MTF stopped disclosing the breakdown of the number of community cases into vaccinated & unvaccinated, the number of infected seems to have been on an uptrend.
The number went from 347 (8 Sep) to 568 (10 Sep) to 832 (14 Sep) to a high of 906 yesterday – an all time high in more than a year!
Arguably, the more worrisome part comes from those who are hospitalised – a week ago (9 Sep), the number of warded cases was 664, the number of those requiring oxygen supplementation was 33, and the number of those in ICU was 7.
In other words, the number of warded cases has increased by 26% in just a week, the number requiring oxygen supplementation was 133%, whilst the number of ICU cases rose by 71%?
As I have previously argued, the MTF has been rather purely reactive and operates with an apparent great lack of foresight, notably, refusing to ban travellers from the "Delta region" when the virus there was getting out of control.
In such circumstances, it is, arguably, only a matter of time before the hospital and ICU wards run out of places. Would it not be more prudent to either increase the number of medical capacities or restriction measures?
My friend Ying (not her real name) commented that it was very funny that Ministers could question if a fellow member of the house was from RI when there is, arguably, a bigger problem to tackle?
Leong Sze Hian
45 Responses to "Is the incompetent 4G leadership ignoring the writing on the wall?"
Leave a Reply
Scroll Down For More Interesting Stuff