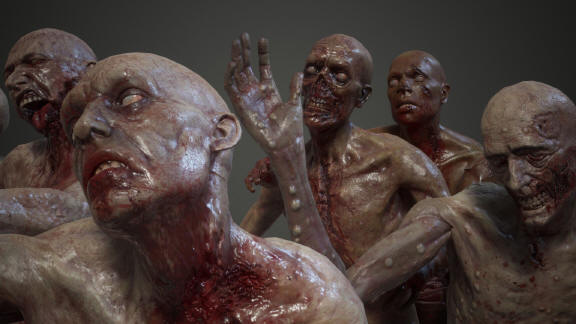 As a lifelong admirer of Einstein, I thoroughly enjoyed his spirit of inquiry, his open-mindedness and his quest for the truth, and my admiration is due not only to his "science superstar" status, but also to his philosophical thought and his endearing humility. Einstein's place in the history of thought seems secure. Indeed, he was not an experimenter so much as a theorist, a *thinker*, and we should do well to reflect on the role played by mind – an open mind – and by imagination in the ideas he bestowed to us. He allowed no orthodoxy to stifle his study of the universe and I am confident he would be the first to welcome challenges to the one he established. He would see no threat in questioning our agreed upon concepts of reality. But I'm not convinced this was a vision of our future or fabled clueless leaders who were operating on a grand scale. There is either a group of leaders who know what they are talking about or there is not. Now, of course, some people get offended when you refer to their ideas as zombies.
Here are a few examples of the Newspeak currently in vogue in our increasingly Orwellian Sinkapore:
 "If we truly believe that FTAS have been good for our country, we have nothing to fear in releasing these data for further study and scrutiny" – WP
 "Data and transparency are a means to better governance but data is not always an "unmitigated good", but you can look at many other countries which have similar Freedom of Information provisions, and that has not helped to improve public trust, or public confidence in policies." – MOF
 "As we have highlighted again and again, the main focus of the 'JobsDebate' is on how to improve the jobs and livelihood of Singaporeans. CECA is not our main concern and has been thrust upon us by the Government." – PSP
 "This is a seductively simplistic argument that workers facing challenges at their workplaces can identify with, and has stirred up a lot of emotions, Ceca-themed websites have sprouted, filled with "disturbing xenophobic views" about Indian immigrants." – MOH
And of course this is my favorite on the same topic: 5) "If it looks like a duck, if it walks like a duck, if it quacks like a duck, it is a duck."- MOF
I am not being snarky. Well, the right-wingers did their job very well, and they did mostly with words, images, and the manipulation of the human mind. As a friend of my said: One good word can be worth a thousand pictures. Not only for its rhetorical and stylistic points, but mainly to underscore the impact language has and why integrity in its use is so important. To quote Orwell: "if thought corrupts language, language can also corrupt thought." When that happens, especially if that corruption is intended, the destruction of fundamental freedoms is not far behind.
George Orwell, by the way, was not just a polemicist and moralist; he was also an astute political thinker who knew where the real levers of power were located, and thus knew who to blame. Orwell was really attuned to the power of language and political persuasion. Reading his books during my youth is probably one of the reasons I became so fascinated by political psychology.
Right decisions can't be made when the basic realities of government escape our political leaders. They're fun to toss around, but unless, as in the original exercise, you get down to cases, we're just playing intellectual volleyball with hot-air balloons. When you go backstage after the show, and your friend asks what you thought of his atrocious performance, every actor knows the response: 'My dear boy, I didn't even know you were capable of giving a performance like that! I've never seen anything like it!'
"We all know that light travels faster than sound. That's why certain people appear bright until you hear them speak." – Albert Einstein
Here's one for the road: "I always jokingly say immigration is the story of unrequited love. Those that we want may not want us. Those that we don't want may all want to come." – MOT (now MOE)
At least he's good at something ….Cheers!
Sjorne Shen
10 Responses to "Serious Leaders With 'Zombie Ideas'"
Leave a Reply
Scroll Down For More Interesting Stuff