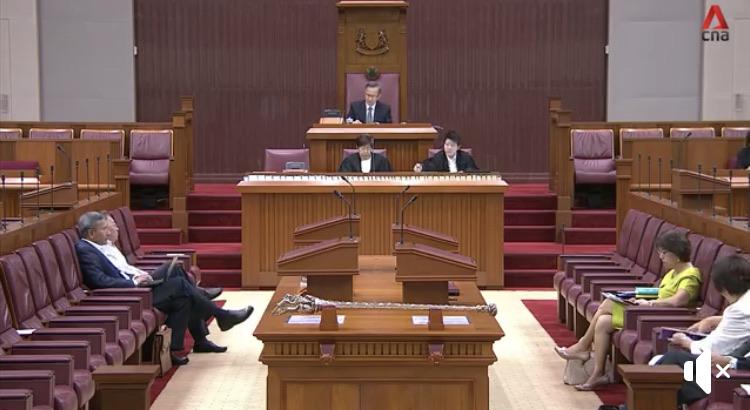 Singapore is so risky that we need to quickly launch this bill to counter foreign influence? Honestly, how many decades have passed, how many cases of such had happened to arrive at this consensus? Suddenly this is damn critical, you believe? Hongkong has a security law that is more or less the similar and they also claimed that was to counter foreign influence. And after the law was passed, they did not find any foreign influence, instead they have used the law to jail activists, oppositions and critics. This bill gives unfettered and discretionary power to lock up just about anyone without trial, it is as scary as the Hong Kong Security Law, we wonder if it will end up the same usage too.
Lets talk about foreign influence. More than 50% of this country are foreign born, do you consider that foreign influence? We have a number of politicians who are new citizens, would you consider that too? One even changed his Indonesian name to sound local!!! How amazing right! Talking about foreign influence, let us recount on such recent example. Two new citizens from China were charged under OSA, please refer to this news: [LINK]
How many new citizens working in very sensitive state departments and they have absolute loyalty for Singapore? Or they are also sending our sensitive info to their overseas family and friends? How about this news about Xiaomi sending data to China, Singapore and Russia? [LINK]
Does this bill covers all these "REAL SPYING" activities? It is so clear that there is already foreign influence but there wasn't complaint strangely. MSM only wants to focus on TOC 2 donors who did not supply their NRIC which is more than meet the eye. So what is their real intent?
What about thousand of Internet Brigade or fake accounts going online spreading propaganda, defending the establishment? Wouldn't this be influence? Are they operating locally or they are outsource to out 50 cent army in China?
What do you think?
Singaporean Sheep
27 Responses to "What is the Foreign Interference Bill really for"
Leave a Reply
Scroll Down For More Interesting Stuff