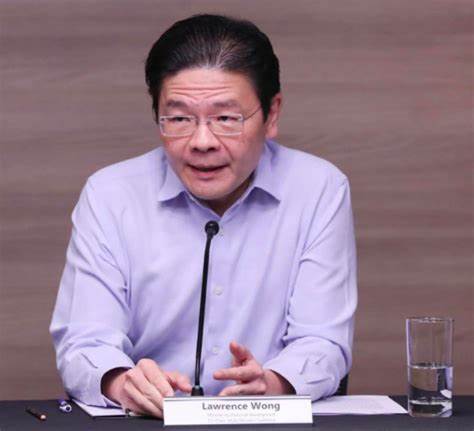 You Want To Vote For People Who Can't Keep You And Your Family Safe From The Virus?
Lawrence Wong now acknowledges that the Taskforce is making preparations for 5,000 or more cases a day and that the numbers are not likely to come down.
My friends,just sit back for a moment and realise what this means.It means that over 1.8 million people in Singapore will be infected in a year, based on 5,000 cases a day.
These are the sort of politicians we have in charge today.I can't even bring myself to call them leaders,because they are not.
Leaders do not consciously allow the situation to develop where their citizens may be infected by the virus.Leaders are people like Jacinda Arden of New Zealand,Carrie Lam of Hong Kong and and President Tsai Of Taiwan who have fought tooth and nail to achieve zero cases in their countries,and not those who will allow 1.8 million of their people to be infected.
When these feeble men have lost the war on Covid,they turn to the vaccine as their last best hope for an excuse.But we all know that the vaccine is not the final solution.Many have still fallen seriously ill and even died after having been fully vaccinated.Israel,one of the most highly vaccinated countries in the world has seen a huge surge in hospitalisation recently from people infected.
And what about the Long term effects arising from an infection,which have not yet been fully understood?
I have absolutely no time for those who peddle the nonsense about having to open the economy and exposing our citizens to the dangers of the virus.These are people who will bring suffering and grief to you and your loved ones.
When you next vote in the GE,do not vote for those who cannot keep you and your family safe from the virus.
Lim Tean
20 Responses to "MTF is making preparations for 5,000 or more Covid-19 cases a day"
Leave a Reply
Scroll Down For More Interesting Stuff