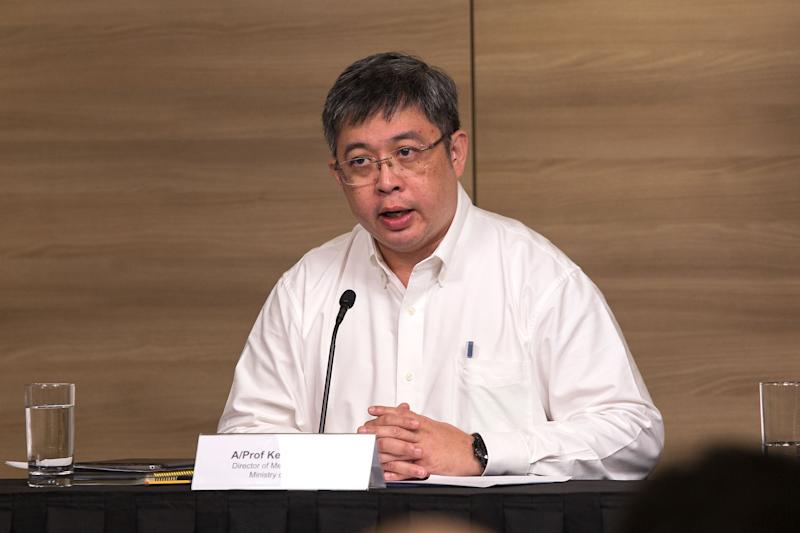 I refer to the article 'Hospitals will take months to clear backlog amid Covid-19 pandemic: Kenneth Mak' (ST, 7 Oct)
It states that: "With many follow-up visits and elective operations postponed to accommodate the rising number of Covid-19 patients, it will take months for hospitals to catch up with the backlog."
Comment:
Since the start of the covid pandemic, we have been given assurances by the govt that they are "much better prepared" to deal with another virus outbreak as they have been preparing since the 2003 SARS crisis.
However, confidence in the 4G leadership soon dissipated after they showed many lapses in their handling of this crisis. Most recently, they came up with a policy for vaccinated people with mild symptoms to self-recover at home but these people were given a hotline number that often could not go through and sometimes conflicting instructions.
What is now shocking is that the Director of Medical Services himself has, arguably, admitted that our healthcare system has failed a segment of the population who are now unable to seek treatment for their chronic medical conditions.
Just two days ago (4 Oct), there were 1,355 covid patients who were in hospital but this number has shot up by a staggering 12% to 1,520 yesterday (6 Oct). At this rate, will we see 2,000 patients in hospital next week?
My friend Ying (not her real name) commented that it was quite ironic that the ministers have claimed that they are preparing to deal with 5,000 cases a day but we are now seeing problems already when there are 3,500 cases on average in the past two days.
What we still do not know is how many people with chronic medical conditions have been affected by this delay in healthcare services? How many of these are severe chronic illnesses? How long of a delay will they face in future? How many deaths or deterioration has or may occur because of these delays?
Ying remarked that she cannot imagine what will happen if the number actually hits 5,000, and it was clear that the MMTF has failed the people and they deserve a "D" grade for how they have handled the endemic situation.
Is this, arguably, an admission by the establishment that our healthcare system has failed?
Leong Sze Hian
25 Responses to "Healthcare system breaking down?"
Leave a Reply
Scroll Down For More Interesting Stuff