If you stepped back and take a closer look at your directives, you will see just how confusing and conflicting your ardent plans for Covid are. This all came from the almighty edicts.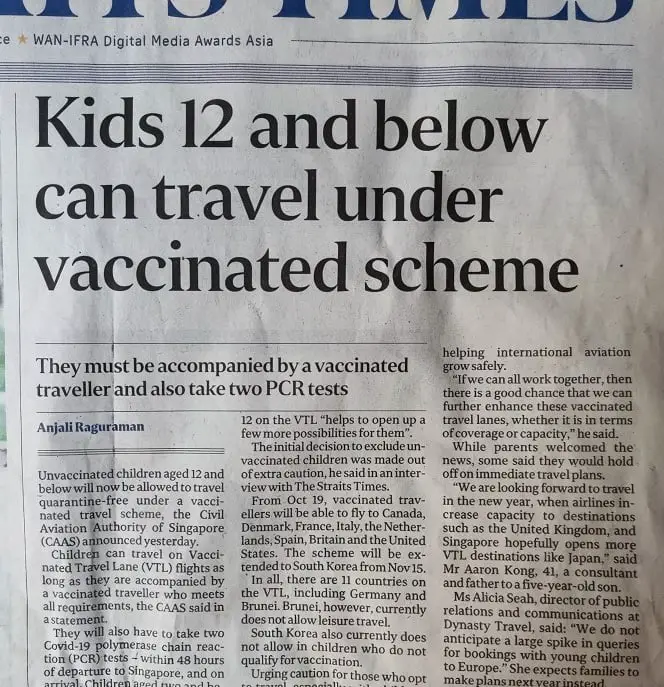 "live your live as normal as you can, do not be paralysed by fear".."98% of Covid cases have no or very mild symptoms" . But now its still 2 people at eateries and at the hawkers, despite rules to bar the unvaxxed from eating in. it's pathetic to see families celebrating budget Children's Day or birthdays of their kids over 2 tables at the hawkers..and no mingling. That is not normal, and we have close to 85% vaxxed status now. imagine, that same family live and stay together, yet cannot be seen together outside. Let 8 ppl back in will ya.
"No need for hawkers to check on customers status" (on tv last night), saying they won;t have the time and may not know how to properly check because of their age and digital inabilities. But today, a Minister contradicts it on your newspaper.
Yes, people have a choice to be vaxxed or not, but they don;'t have the right to harm those who are, they have choices too. Keep them away till this blows over. The majority will thank them. You rules of can enter malls or hawkers but cannot, but only if, or when and how…is really messy.
Families of even 4 with unvaxxed kids can go on a flight to he VTL countries. But they cannot go to hawkers and kopitiams despite the ban on the unvaxxed.
You wanted to help the struggling hawkers, yet you chose to close the hawker centres for major cleaning over 3-4mths, and deprive them of what little they struggle to earn and make ends meet. And oh, that "raise their rent because the paperwork says so" directive… (jeees, you gotta check your art of compassion on this one).
Your taskforce are basically leaders who listen to the advise of their underlings who may not all have the best suggestions (we noticed all the flip flops). Its a national problem. Why aren't there a bigger team of true virologists of epidemiologist co-helming it. This problem is not a political setback, its a national one, and we expect the top brains in Sg to work on it, even if they are apolitical or don't share your political views. This is a bipartisan call to action. Even Trump had to work with Fauci.
Keep up the mess and confusion and this country will follow suit, because people trust you. Be visionary in your leadership.. just like how the old guard fought for independence, with no resources, water, housing and with an uneducated population. Look at where we are today.
KF Seetoh
38 Responses to "Confusing and conflicting plans for Covid-19"
Leave a Reply
Scroll Down For More Interesting Stuff