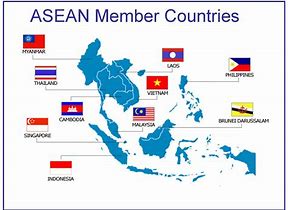 Singapore took the chair of ASEAN in 2018. PM Lee wanted to make a significant impact. He set it as a priority for that year. (At least this was the impression that I had).
He could not achieve much during the year as chair of ASEAN. It was disappointing. He did try his best.
I do not blame him for failing failing in this mission. It was difficult to get a grouping like ASEAN to work together.
It is easy for ASEAN to come out with high sounding statements than mean different things to different people. But nothing gets done with this approach.
At the least, I expected him to build personal rapport with the leaders of the other countries in ASEAN.
If he did make a statement that sounded offensive to the people of Vietnam and Cambodia, and it was unintended, surely their leaders would have come out to calm the sentiments?
They could point out that LHL did not intend to show disrespect to the victims of the genocide. His statement should not be read in a negative way.
They did not. Instead, they made statements that are damaging to the future relations within ASEAN.
It is rather sad that the situation could get to be so bad.
Tan Kin Lian
21 Responses to "Build relations and rapport within ASEAN"