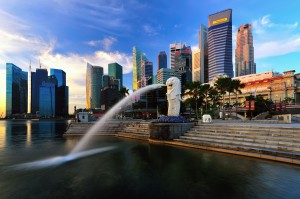 For a small aging population like Singapore, the obvious answer must be "yes". But the open leg immigration policy (like what we have now under CECA and other affecting policies) is not acceptable.
Immigration must be a system that is backed by careful research and analysis to yield the optimum numbers in every sector of Singapore's present economy. The government must consider needs of individual sectors and ensure that skills of immigrants are highly desirable, and they are likely to positively impact our future scientific, technological and economic development.
The current immigration policy by our clueless ministers are purely reactive – it does not have a system to allow oversight and remedial procedures. A dedicated and active FT recruitment and selection system should be calibrated through carefully prescribe numbers, talent allocation and limits.
It also means it isn't necessary to offer citizenship, unless the prospective candidate fulfills the various layers of criteria from professionalism, character, attitude and background. It should not be left to chance or the opaque processes we see today.
If done wisely, the recruitment of foreign talents will benefit the entire country and everyone living in Singapore. It will raise the productivity of the economy, competitiveness of Singapore, and in the long term increase the standard of living while reduce the costs.
But we cannot expect the arrogance of PAP government and their clueless ministers to take care of such matters. They showcase and illustrate the dictionary meaning of clueless, silly, and incompetence. For Singapore to succeed we must vote in oppositions parties that is dedicated and credible from:
1. People's Voice (PV),
2. Progress Singapore Party (PSP),
3. Singapore Democratic Party (SDP)
4. Worker's Party (WP),
5. Smart and intelligent individuals from other parties.
Tomorrow futures for our children is landscape by the fast and unending evolution of technology and scientific discoveries around the world. We are part of that evolution, not by choice, but being actively connected to such world developments.
Vote Opposition Parties to lead Singaporean to a successes society that is equitable, humble and prosperous.
Singapore Patriot
15 Responses to "Should Singapore encourage, invite and support foreign talents to work and live in Singapore?"
Leave a Reply
Scroll Down For More Interesting Stuff