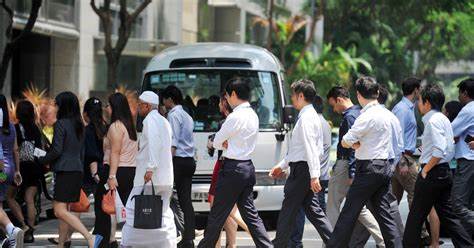 Singaporeans and our local SMEs have clearly been disadvantaged by foreign PMETs and foreign-owned companies for far too long.
It is good that the government is finally acknowledging these Hard Truths by creating a new committee, comprising the Government, unions and employers, to look into the possibility of enacting laws to tackle unfair discrimination against our Singaporean workforce and to bring errant companies to task.
It shows that the old tripartite has failed our Singaporean workforce and entrepreneurs.
Hope the new tripartite committee will comprise new stakeholders and not the "same old" incompetent morons.
CPF Loophole
When one looks at the current CPF contributions, it is not hard to see that some foreign companies or those formed by some new citizens may be "incentivized" by the low cost of engaging our elderly workforce as phantom workers in order to qualify for their required workforce quota.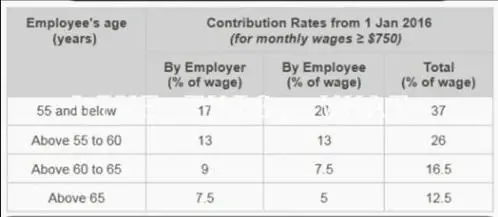 This will disadvantage our local workforce and entrepreneurs should these companies become fronts for illicit activities, or when flushed with "hot monies", may tender away economic opportunities from our entrepreneurs.
Hope MOM and CPF Board will conduct a list of such companies and start scrutinizing them for exploiting our CPF contributions by engaging phantom workers so cheaply.
Think about it – how can any massage parlour, KTV or construction company be employing exceptional numbers of elderly Singaporeans above the age of 60 or 65 when all their other foreign workers are not?
As such, the probability of MOM hauling up a few full loads of errant business owners to court just by conducting such a simple review like this is very high.
Reality Of Phantom Workers
There are instances when Singaporeans would appreciate blunders or mistakes by the government like when our ERP or carpark gantry-system goes faulty but definitely not when our employment quota can be circumvented so cheaply by foreign-owned businesses.
There are some grey areas where Singaporeans can accept or tolerate, like when relatives and friends chip in to help our local businesses qualify for the quota required.
Over time, l hope our government will step up by reviewing the reality of phantom workers and increase the CPF contributions of our elderly so that such "grey areas" can be engineered smartly to benefit some of our retired elderly even when exploited by errant businesses.
I hope that the Manpower Minister will act swiftly on this review. Singaporeans deserve better.
Joseph Nathan
12 Responses to "Fair employment for local Singaporeans and safeguarding the interests of our SME"
Leave a Reply
Scroll Down For More Interesting Stuff