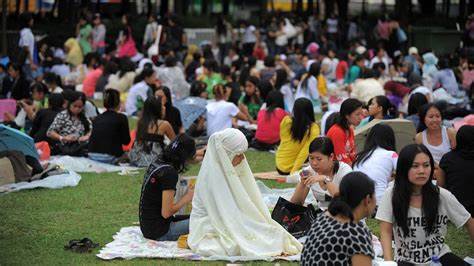 Employers who have difficulty paying their maid's medical bills can get assistance- Zagy Mohamed (ZM), Senior Minister of State, MOM.
I believe that no reasonable person will find fault with the above statement because we are not a heartless or uncompassionate society. To me, the question is assistance in what form?
By the same token, any government must also very importantly ensure that it does not end up as a Santa Claus government or that our society ends up as a sucker society under a weak government. Let me explain.
Today, CNA online reported a story about a maid who contracted some sexual transmitted diseases and she only discovered it on her way to the airport enroute return to her country. By then, her work permit was cancelled and I believe that her medical insurance must also have been cancelled too.
In Singapore, employers are responsible for their maid's medical expenses. Employers are also required by law to buy medical insurance of at least $15,000/ a year coverage for their maid's day surgery and inpatient medical needs etc but in this particular case, despite all that, the employer faces financial difficulties.
In reply to a question raised by Tin Pei Ling, ZM said in Parliament that employers who faced difficulties paying their maid's medical bills can approach MOM.
I take strong issue with what ZM said if he meant that MOM will help with financial assistance. ZM must never, never forget that MOM's budget didn't drop from the sky and MOM is neither a bank nor a charitable organisation.
What MOM can do is perhaps to advise the maid to seek help from the Migrant Workers' Centre or the employer to take out a loan or even to approach the maid's embassy etc but what if ZM were to behave like a Santa Claus by using our collective money to help that employer? The answer should be a clear No because otherwise, a dangerous and slippery precedent will be set.
Public funds must never be allowed, tolerated or abused to privatise the benefits but socialise the costs! ( Please read this paragraph again).
Singaporeans must grow some spine to protect their own interests even going against pap ministers' thinking and I think this is one of those occassions that may demand that.
Think.
Simon Lim
7 Responses to "Maid's medical bills"
Leave a Reply
Scroll Down For More Interesting Stuff