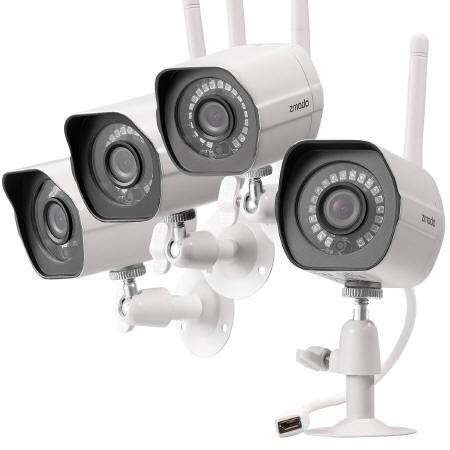 I refer to K. Shanmugam's announcement in Parliament that police cameras will be increased from the current 90,000 to 200,000 by 2030. I support the decision. Let me explain.
I am, first and foremost, a Singaporean and my political affinity is secondary. I do not oppose the pap for the sake of opposing. I support decisions and policies that can make all of us safer, more secured and lift our livability to a higher level. That is in all our collective interest whether boys or girls, any races, rich or poor, Singaporeans or foreigners etc.
It is a well known fact that our police force is much under strength and police cannot be everywhere but police cameras can and be on 24/7 survillance. It would be most unwise if we fail to leverage on modern technologies to mitigate police manpower shortage.
To me, issues and arguments about personal privacy and such must pale in the face of safety, security, fighting crimes, combating terrorism, arresting anti-social behaviours etc. Rather, what we should be more concerned about is how to ensure that police cameras are not abused and misuse by the authorities.
Strict no nonsense survillance, enforcement and punishments for law breakers is good news for good men and bad news for bad men.
Anybody who has lived in Singapore long enough will be able to attest to the fact that our overall general environments and public cleanliness and not just picture poster Marina Bay areas have deteriorated much over the years under that useless son's leadership.
Many people cross busy traffic junctions even though the red man is blinking with impunity. In many hdb estates, especially those estates with a large numbers of elderly residents, many seniors merely go through the motion with the wearing of their masks and some couldn't be bothered even with going through the motion whenever they step out of their houses, high rise littering, indiscriminate littering and indiscriminate parking have come to a stage where it even numb our civic senses. Urinating in lift and some dog owners blatantly bring their dogs to the coffee-shops and place it on a chair and nobody dares or bothers to interfere. The list goes on…
I liken police cameras to having a fan at home. Everybody at home should be able to use it. Granny, father, mother, children, visitors and even the maid and not just the father only.
Police cameras are purchased with our collective hard-earned monies. More than just fighting crimes, it is my fervent hope that many more authorities such as the NEA, LTA, URA and HDB etc can access them on a regular basis and haul the offenders who commit infringements in their areas of responsibility to task and do it with seriousness, purpose and with effective punishments coupled with deterrent effects melted out promptly.
Over time, I am confident that our overall environment, livability and other areas of life must see mark improvement and when people understand and experience it enough, more people will appreciate and support it.
In conclusion, we must strive to be a law-abiding, considerate, safe, secure and gracious society and we now know that our formal education under the pap government has failed to produce such a people. Perhaps, the police cameras isn't such a bad option.
Think.
Simon Lim
9 Responses to "Police survillance cameras to be increased"
Leave a Reply
Scroll Down For More Interesting Stuff