Looking at the PAP ministers, and the former military officers who were placed in charge of agencies, such as the CPF board, the transport ministry and Singapore's shipping line, do we still believe the best people are being put in charge of Singapore?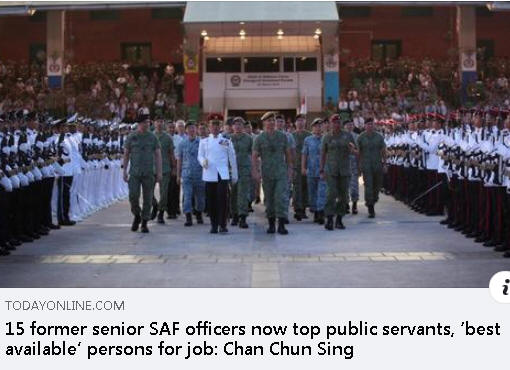 Moreover, it is too many people, for former military officers to be holding 10% of the positions as permanent secretaries, deputy secretaries and chief executives in the public sector; and for 7% of Colonels (or ME7 and above ranks) to be holding public service appointments.
The excuse that the PAP uses to put their own people in government no longer stands scrutiny. Instead, Singaporeans are paying the price for bad governance.
Roy Ngerng
6 Responses to "Singaporeans are paying the price for bad governance"
Leave a Reply
Scroll Down For More Interesting Stuff