Archive for the 'Events' Category
Ignite Vision is a leading Market Research solution provider with 10 years of experience and a network of panels reaching over 30 million consumers through 500+ internet media channels in Asia. Ignite Vision offers a wide range of surveys on various topics on daily basis. Your opinion is valued, you can earn cash by answering...
On 19 November, Center for Studies on New Religions (CESNUR) from Italy and Human Rights Without Frontiers (HRWF) from Belgium hosted a seminar on human rights entitled "Intolerance and Discrimination Against New Religious Movements: An International Problem". This seminar, held in Seoul, South Korea, was devoted to the...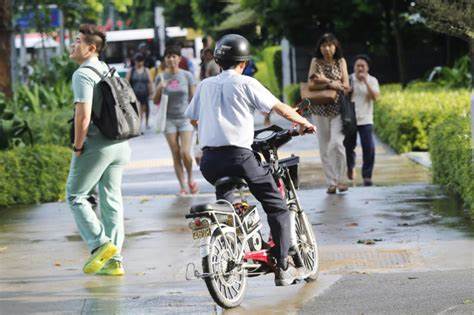 I am not a PMD rider. But today, I like to stand united with PMD riders and speak against the ban on the use of PMD on our footpaths. OK or not? The ban was hasty. It was not the right decision. It was a bad decision. Agree or not? The government has banned the use of PMDs on footpaths with immediate effect. It has affected...
Loading... Sponsored Content