Archive for the 'Scoops' Category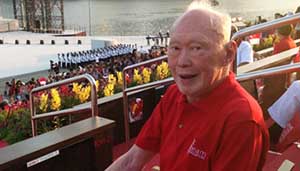 Democracy literally means "rule by people" – people elect representatives into government to represent their views and interest. Regular elections – which can be influenced – is but the mechanics; the lifeblood of a democracy is information, communication and trust. But how is the people going to make...
And I must not just talking about downgrading from private homes to HDB, from bigger HDB flats to smaller HDB flats. There was a recent report in thenewpaper praising and glorifying university and polytechnic lecturers being inspired to take lower paying jobs in nursing. And we have courses to teach our graduates how to become...